Style
Our Guide to Cozy Outerwear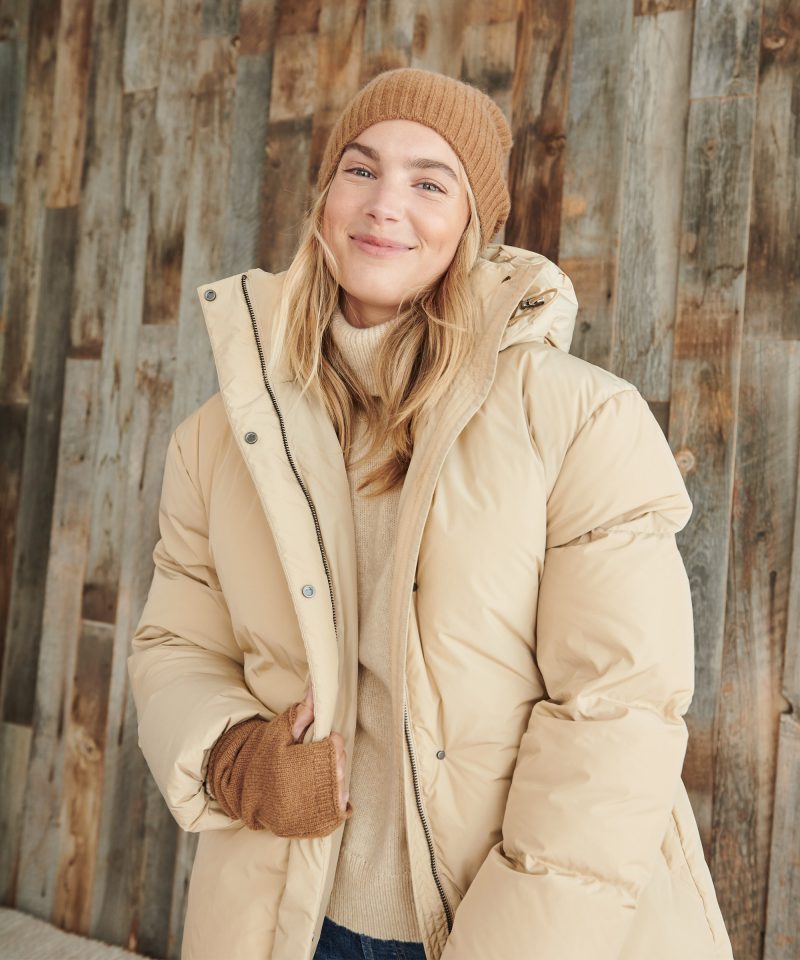 It's certainly safe to say that we love a good layer. Coats, sweaters, shearling, cashmere—we're fans of any and every variety, especially when seasonal shifts keep the ever-so cold temperatures frozen at the top of mind. We couldn't get enough of their
loungewear looks
(really, we haven't been able to take them off), so we asked our very own Sam and Meaghan to work their magic once more and curate two polished yet casual ensembles to keep us perfectly warm all season long. From buildable basics to outerwear essentials, welcome to your stylized winter wardrobe survival kit.
The turtleneck is a triple threat of winter apparel: it's soft and simple, pairs well with everything, and is undeniably warm. When coupled with our Cashmere Overcoat (plus some simple denim and seasonal mules), that triple threat turns any outfit into the go-to look for when you're out and about during those cold weather days.

It's not every day you come across a winter coat that's both warm and perfectly oversized—our Everyday Puffer Jacket checks both boxes. The ideal outer layer's understated exterior provides more than enough room for you to don your favorite sweater (like our best-selling Fisherman) so you can make the most of those moments outdoors without skimping on warmth.
More Stories