Style
The Only Sweater We're Packing for the Holidays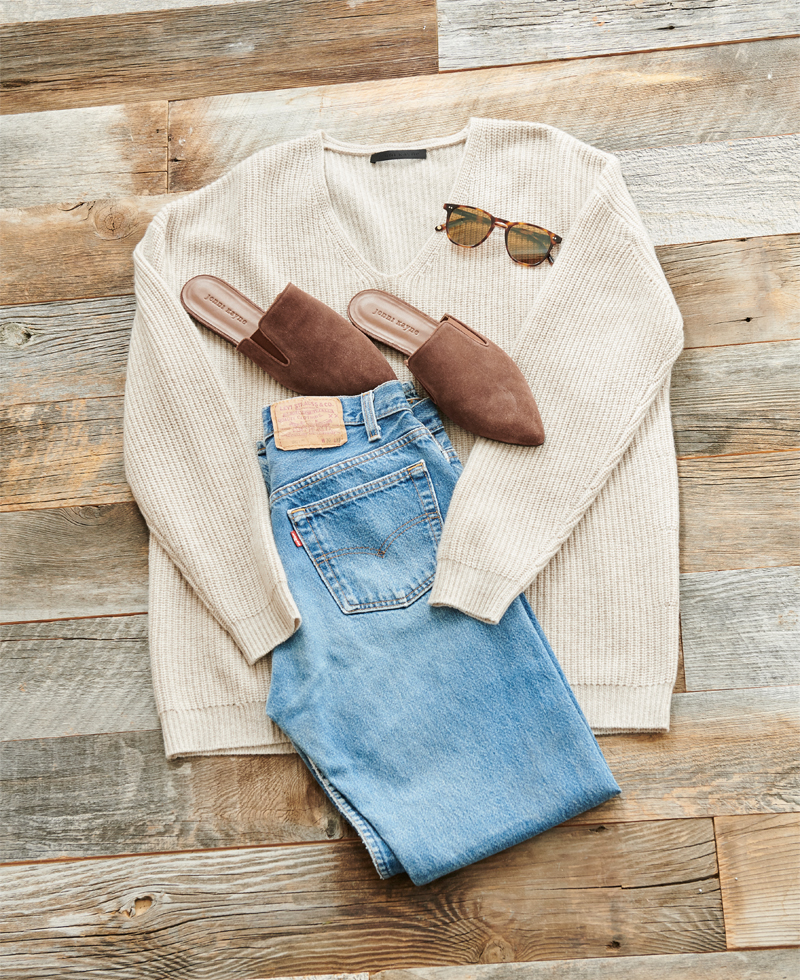 Everyone has their own version of heading home for the holidays. It could mean trekking across the country, braving the freeway, or steadfastly staying put—whatever (and wherever) home may be, making that shift from everyday wear to holiday homey gear can be a bit of a puzzle. When we're lounging at home, we're always searching for something cozy yet presentable; a piece versatile enough for daytime errands and dinners with old friends; a staple that will warm us up but not dress us down. This year, we're bringing
the Cabin Sweater
home for the simple fact that it does all of that and more.
Oversized with Intention
We love an oversized sweater, but finding the ideal level of slouchy isn't always easy (especially when you have to-do lists to tackle and guests to entertain). Designed with a deep v-neck to add dimension, it grants you the ability to choose comfort while remaining polished.
Versed in Versatility
We never truly know what the holidays will bring, so having the power of any which way wearability is key. This
sweater
does double duty, working as a layering piece and standalone staple.
Photos by Nicki Sebastian
More Stories