Style
Our Guide to the Best Summer Shoe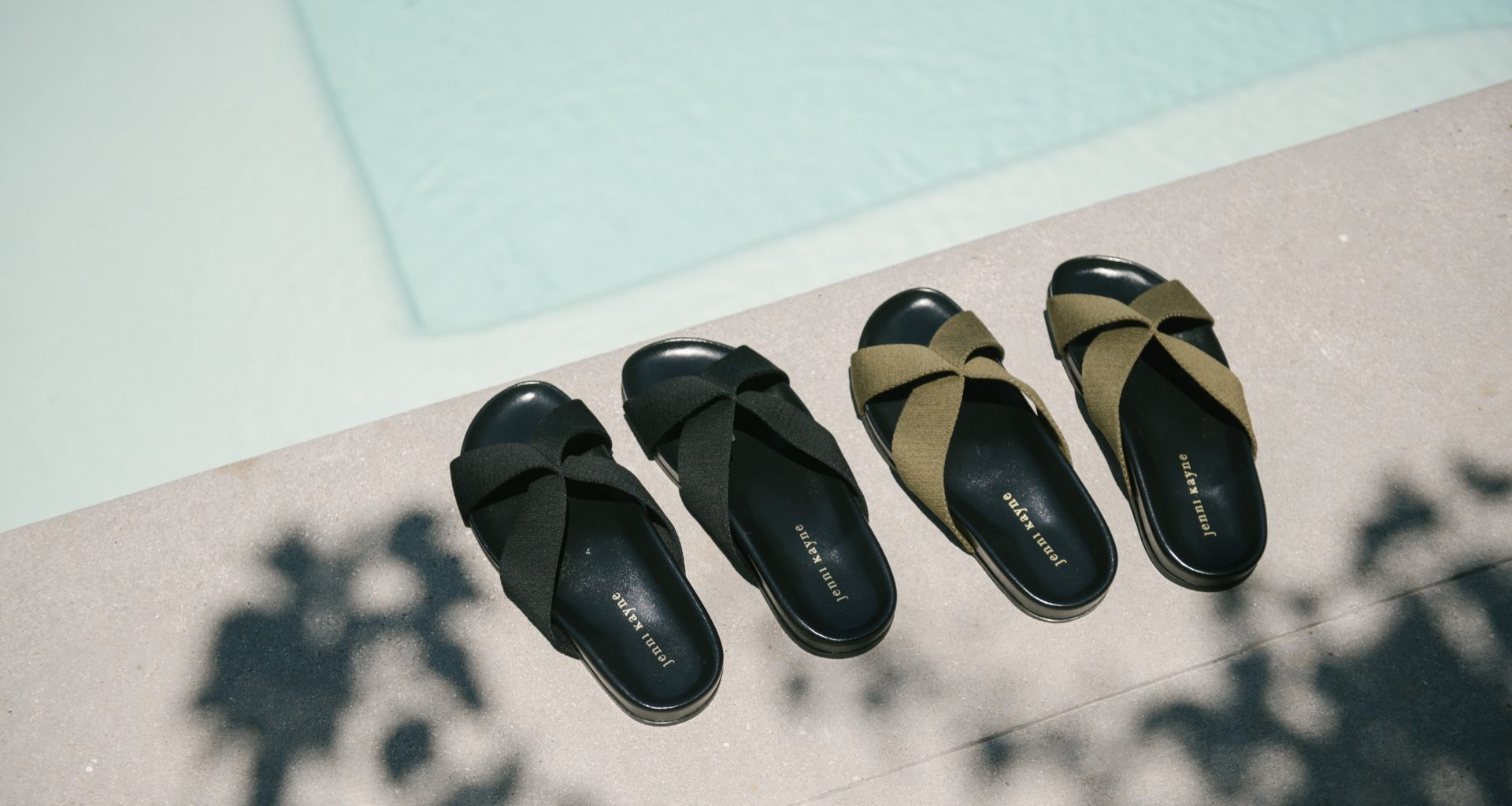 It's this time of year, when we can't quite remember the feeling of a cool breeze or needing another layer, that we revert back to our favorite mantra: less is more. Less material, less time spent worrying about what to wear, and more time spent enjoying the sun in comfort and style. From fit to feel to color to style, we've boiled it all down to the most essential qualities of a perfect summer sandal.
Goes-With-Everything Appeal
The votes are in, and the most-worn summer sandal goes to the shoe that can be worn with virtually anything in your closet. A slightly chunky sole and the simple crossed cotton style of this sandal make for easy wear with dresses & pants alike. Not to mention the fail-safe color options: black, military green, and striped black and cream are our favorite neutrals this summer.
Comfort is Key
Our perfect summer sandal needed more than just visual appeal. The cushioned footbed, sculpted to fit perfectly with the curves of the foot, was designed for optimal comfort and wearability. Created for the girl who'd rather go barefoot, these shoes are as comfortable in the eleventh hour as they were first thing.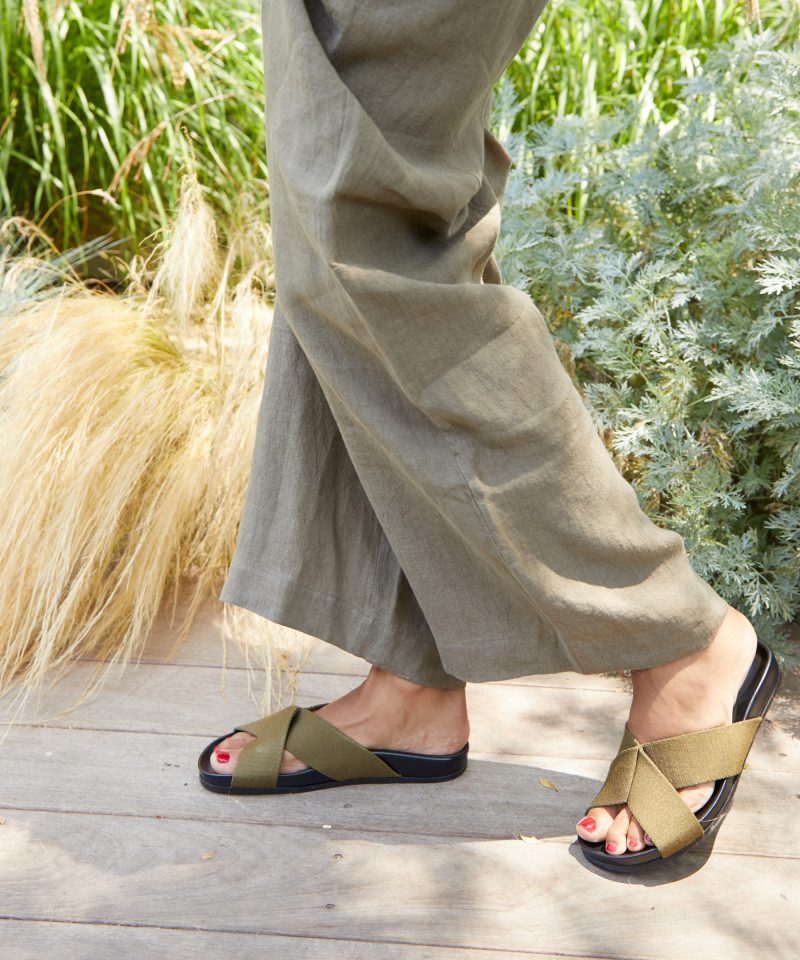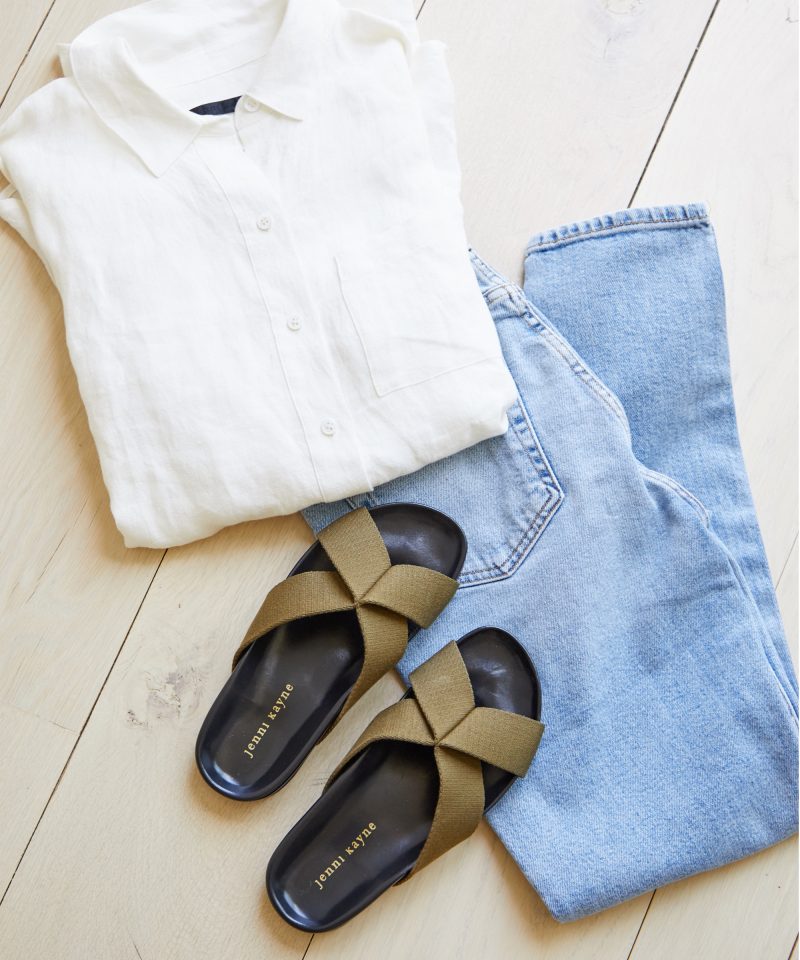 That Something Special
Designed for a minimalist's wardrobe yet with just enough punch to stand out, this style was made to do the extra legwork for the simplest of summer outfits. There's nothing better in the warmer months than turning back to trusted classics like perfectly-worn denim & simple linen and cotton tops and tees. This shoe is the 'something extra' that elevates the most pared-back of looks.
More Stories